Romania will participate in the Own Eurovision Song Contest 17 and will select their entry through an internal selection. Liviu Hodor and Mona represented Romania with the song "Sweet love", which qualified from the second semi-final and went on to win the contest in the final, scoring 191 points.
Internal Selection
Edit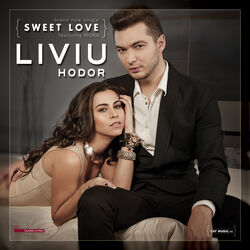 On 16 February 2013, it was announced that Liviu Hodor and Mona will represent Romania in the 17th edition of Own Eurovision Song Contest in Copenhagen, Denmark with the song "Sweet love".
At Own Eurovision Song Contest
Edit
Romania will compete in one of the semifinals for a place in the final. Romania was draw to perform number 07 in the second semifinal. Romania manage to qualify for the Grand Final, where they will perform number 15. At the end of the voting, Romania placed first receiving 191 points, winning the competition. Back in the semi-final, Romania placed second.
Points awarded to Romania (Semi-Final 2)

| 12 points | 10 points | 8 points | 7 points | 6 points |
| --- | --- | --- | --- | --- |
| | | | | |
| 5 points | 4 points | 3 points | 2 points | 1 points |
| - | - | - | | |
Points awarded to Romania (Grand Final)

| 12 points | 10 points | 8 points | 7 points | 6 points |
| --- | --- | --- | --- | --- |
| | | | | |
| 5 points | 4 points | 3 points | 2 points | 1 points |
| | | | - | - |
Points awarded by RomaniaEdit
Artists
Semi-finalists

Alexander Rybak
Alexia
Amelia Lily
Anna Abreu
Aygүl Imanbayeva
Belinda
Brian McFadden ft
Delta Goodrem
Cascada
Christian F & DJ Gonzalez ft Filipa Sousa
Cvija ft Andrea

Daniyar Ermatov
David Guetta ft Sia
Eluveitie
Fawni
Fjolla Morina
Ginger Ninja
Giorgia
Irakli ft Demirra

Ivan Dorn
Katie Winslet
Kejsi Tola
Kenza Farah
Lara Scandar
Laura Pausini
Lepa Brena
Liviu Hodor
ft Mona
Loreen
Magdalena Ena Cvetkoska
Mai Selim
Mandy Capristo
maNga
Marsal Ventura ft Ivi Adamou

Nailpin
Natalia Barbu
Nikos Ganos
NOX
Queensberry
Samsaya
September
Severina
Shakira
Sirusho

Swedish House Wives
Tal
Tereza Kerndlova
The Devil and Me
Vintage
Within Temptation
Zoe Alexis

Finalists

Puls